I am Susanna, a Hungarian foodlover who after many personal searches I ended up in Crete. My companion George, gourmet and Wine expert with whom we operate the BAKALIKO which started as a simple delicatessen, but with the love of the people and our own searches for new products and flavors became a restaurant-delicatesen-meeting place for friends from humans to dogs!!!
My love for the island is not limited to the culinary part, since apart from food, I love travel, geocaching and cycling, which with the inclusion ( lock down) I loved even more since it was my only entertainment and escape.
I have come to a point to realize that now with the lock-downs more and more people started to ride bicycles. I was always riding a bike here in Crete, mostly for transportation.
Since I have got a bad knee but still love riding a bike, I got myself a gift three years ago. An E-Bike!!! Much easier, and more fun for me and a lot of help since there are a few hills to ride.
So my thought is: why not help, assist, talk to other biker lovers about experiencing Crete the way I know and love.
So when you are around the area, stop at Bakaliko, rent a bicycle, or e-bike, get a map (paper or virtual) and enjoy your day.
Archanes is 9km South of Knossos, with a lot of archeological sites around interesting ways and roads to get here, surrounded by nature.
My point is to use your bicycle to go from one point to the other (transportation).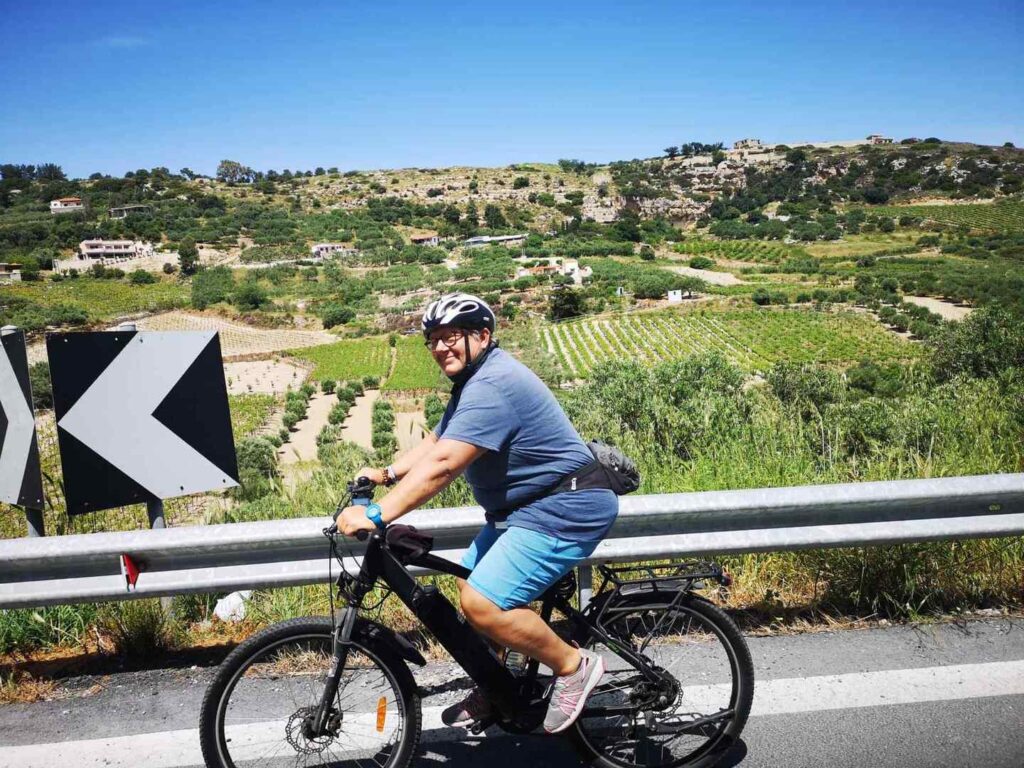 Close to Archanes are a few wineries (Stylianou, Digenakis, Miliarakis, Boutari), is a very special olive oil mill (Koronekes), with the traditional method and a lot of other interesting sites to visit.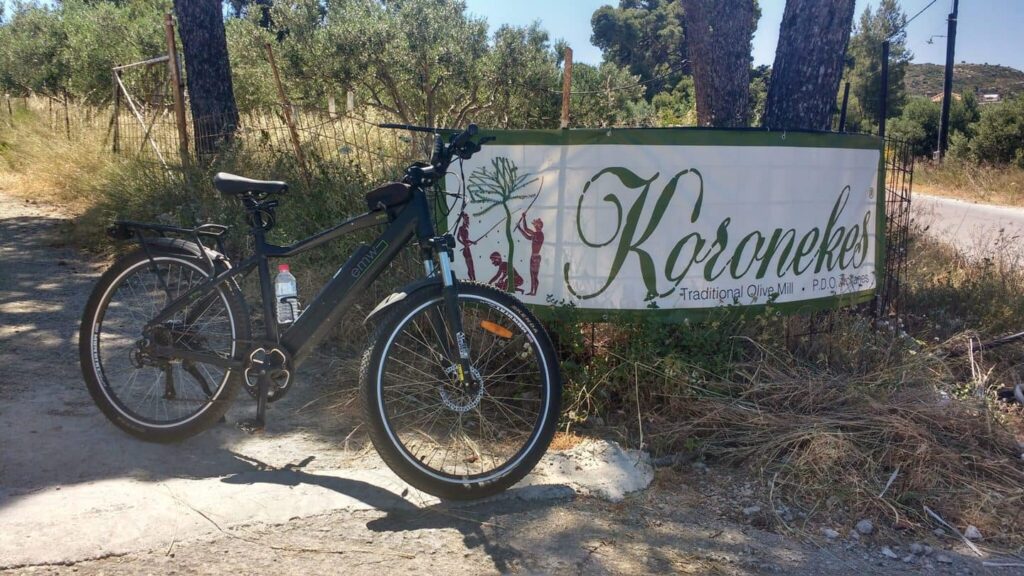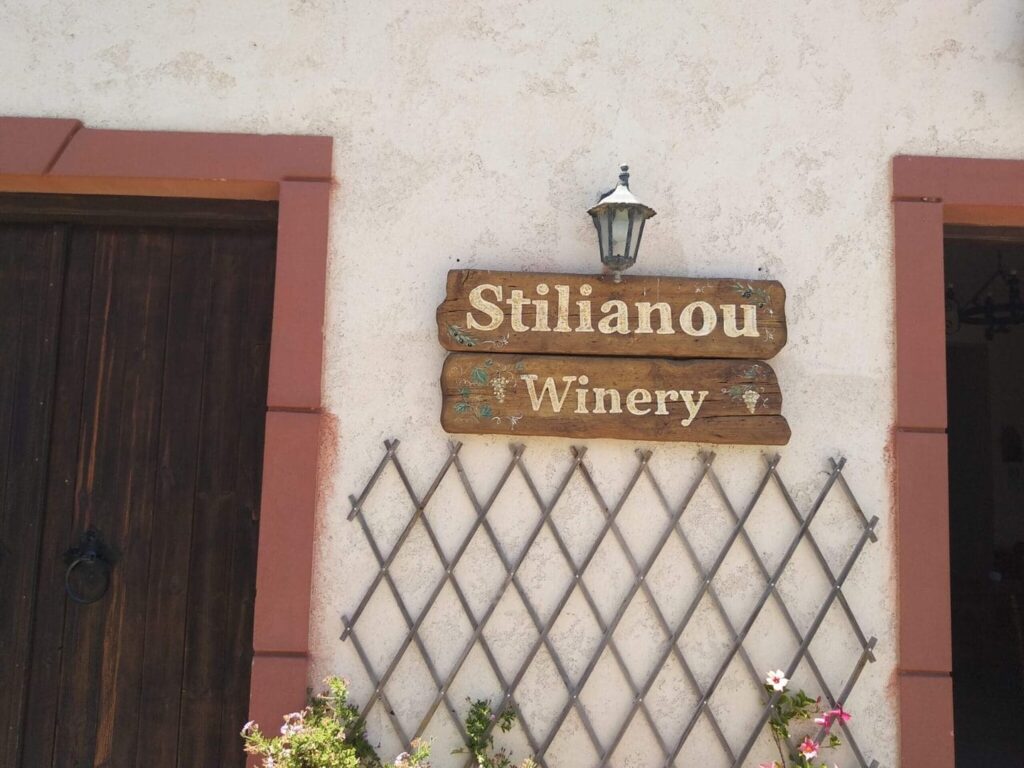 I have different difficulty trips which I can help you with. (beginners, non beginners), with easy ways, short cuts, or full extra trip, Your choice!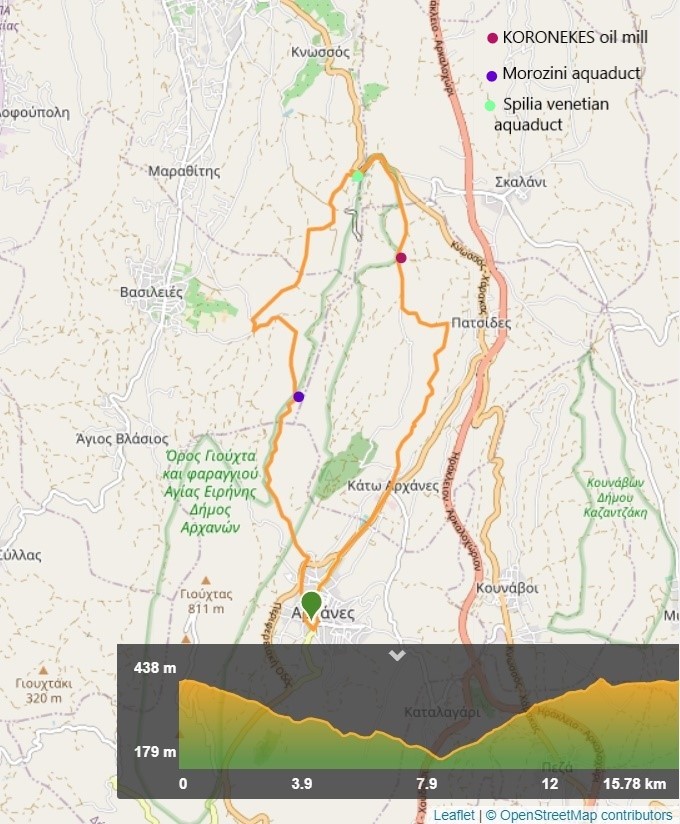 To sum up, let me just clarify that!

We are not a Travel agent!
We are not selling tours!
We can organize "ONLY"!
We just like to help you enjoy and discover this part of Crete in a different way. My way. The "Susanna way"… Just ride, relax, take your time for photos, listen to the birds, smell nature and also do some exercise.